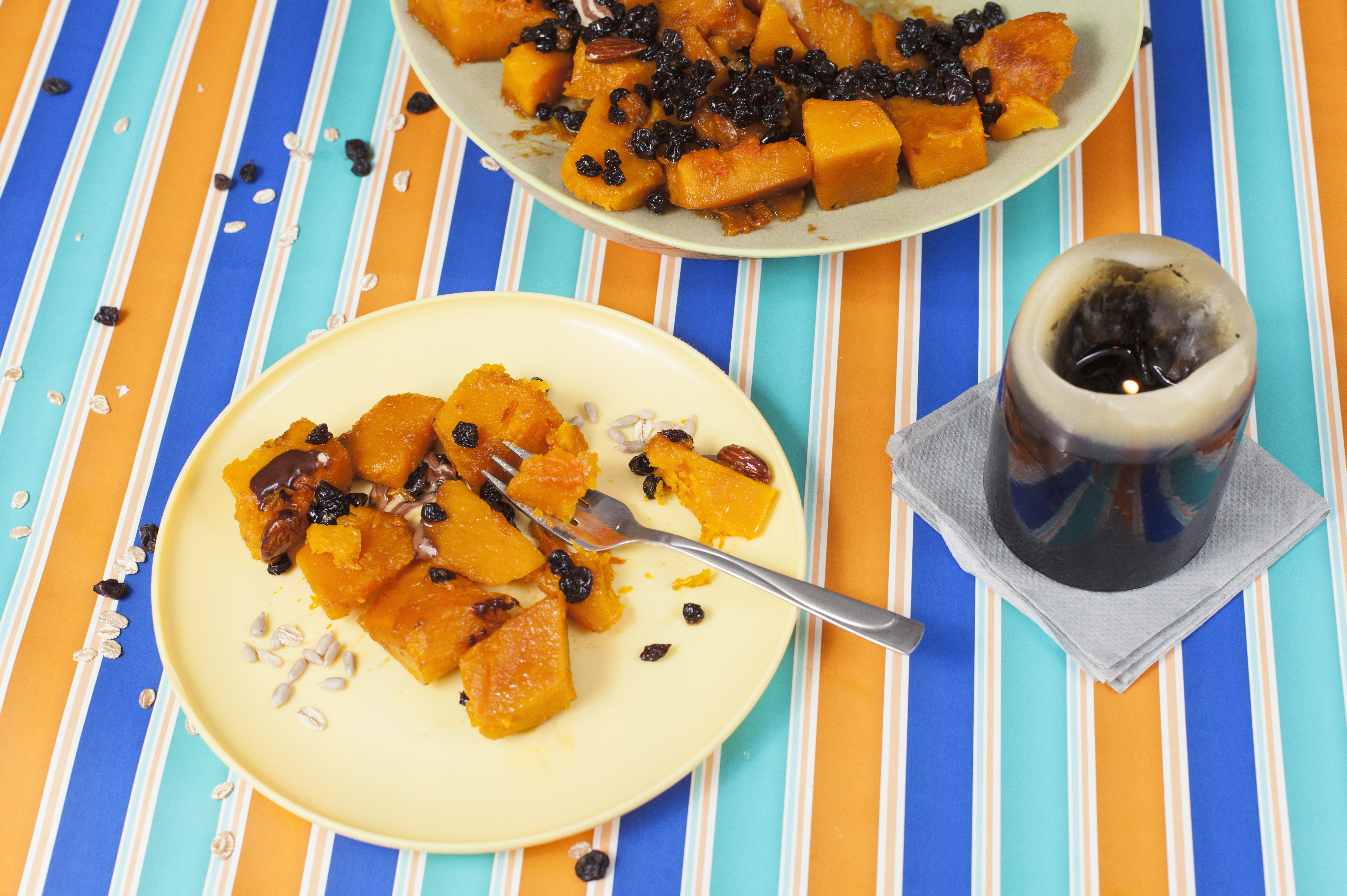 Butternut squash is winter squash, and also a cousin to zucchini which is one of the summer squash varieties. Winter squash are at their best when their skin is hard, but summer squash are best used when their skin is soft. It can be used instead of pumpkin puree, for pasta sauce, or you can even make delicious treat.
STRENGTHEN IMMUNE SYSTEM. This is a food rich in vitamin C, and vitamin C is always on your side. And since most people get sick in autumn, you should consume more of this vitamin. And butternut squash is a sweet choice to make!
PREVENTS HIGH BLOOD PRESSURE. This fruit contains potassium, so it can help decrease your blood pressure.
IT IS GOOD FOR BONES. Butternut squash also contains manganese, a mineral mostly stored in the bones.
PROTECTS EYES AND SKIN. There is a lot of vitamin A in it as well. And vitamin A is very important for healthy eyesight. Combination of vitamin A and vitamin C is what makes your skin glow.
IT'S GREAT FOR WEIGHT LOSS. It is low in fat. As simple as that.
Butternut squash sweet recipe
Ingredients
1

butternut squash

2

tbsp

butter

3

tbsp

raisins

1

tbsp

almonds

1

tsp

coconut sugar

chocolate

optional
Instructions
Peel butternut squash and cut it the way you want.


Cook butternut squash slices for 10 minutes.


Take a pan and put butter on it. Add butternut squash for about 5 minutes.


Add coconut sugar, almonds, raisins (but you can also add anything else you find sweet).


After 10 minutes, your healthy treat will be ready and you should serve it momentarily.


I put some chocolate on top.

Naturally, it is not as sweet as pumpkin, but this recipe I made is even sweeter! And what's the best part of it? It is totally guilt free!
Enjoy.
Save
Save
Save
Save