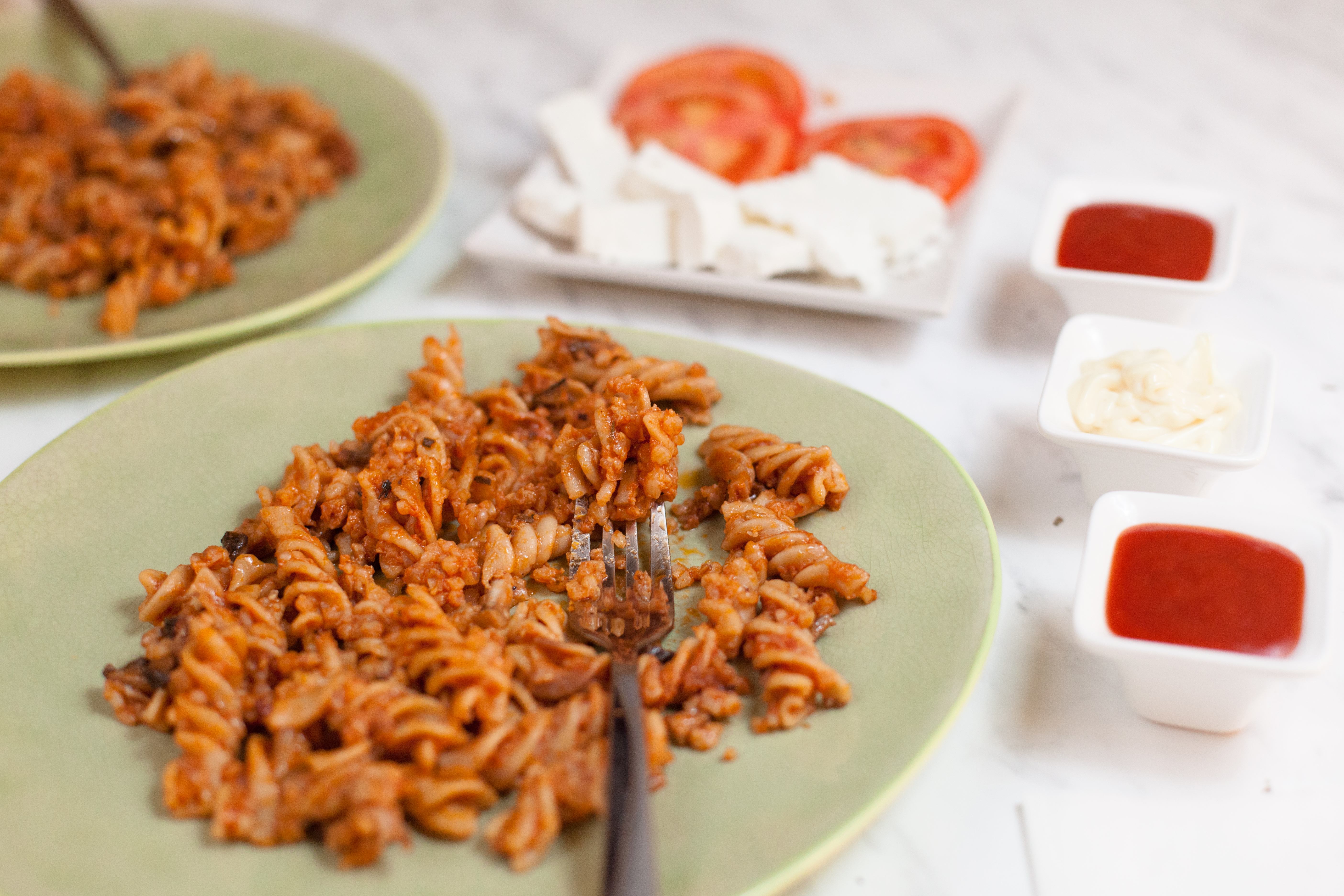 My family likes macaroni bolognese much more than spaghetti bolognese. We usually buy integral macaroni, and I think the shape of them is tastier in some way. Macaroni are easier to eat too, which is so helpful when you're having a toddler. Pasta is also really popular in my husband's home. When he was a child, his mom was preparing it almost every weekend.
Slow-cooker is the best invention ever! Especially for someone who is always busy (like me, a mom of a one-year-old). I like my mornings when lunch is not my problem at all. It's already prepared the night before, and I don't have to run around after my son while carrying potatoes and cheese. That makes me so tired. I'm not someone who'll handle it all with cartoons. On the contrary, I try to involve him somehow so that he doesn't get bored. And I really like to bake with my son lots of things, but lunch is usually the hardest meal of the day. It includes a lot of dishes, and different food (veggies, meat, eggs, creams).
The best thing about slow-cooker is that you don't have to watch over your food, and it is preparing 6 or 12 hours. Your meal will be perfectly fresh and hot when lunch time comes!
Slow-cooker makes you healthy and happy
These are another great reasons to buy a slow-cooker right now! Sometimes, you don't need oil at all. And if you do like to put oils, you wouldn't have to put them a lot. Plus, you meals will be much more delicious!
Slow-cooker macaroni bolognese
Ingredients
500

g

integral macaroni

300

g

ground beef

1

garlic

2

onions

200

g

mushrooms

500

ml

unsweetend tomato sauce

salt

pepper

olive oil
Instructions
Cut garlic, onions, and mushrooms in small pieces.


Transfer meat to a bowl, and add salt and pepper.

Combine meat with garlic, onions, and mushrooms. Heat olive oil and brown meat mixture.


Oil slow-cooker and transfer both macaroni and meat in it.


Pour in tomato sauce, mix it all and cook 6 hours on low heat (it can be longer).

We certainly enjoyed this meal! it really tasted much better, and it didn't leave me hands full of dishes! I am such a fan of slow-cooker, I use it a lot. It's something that made my life easier in many ways!