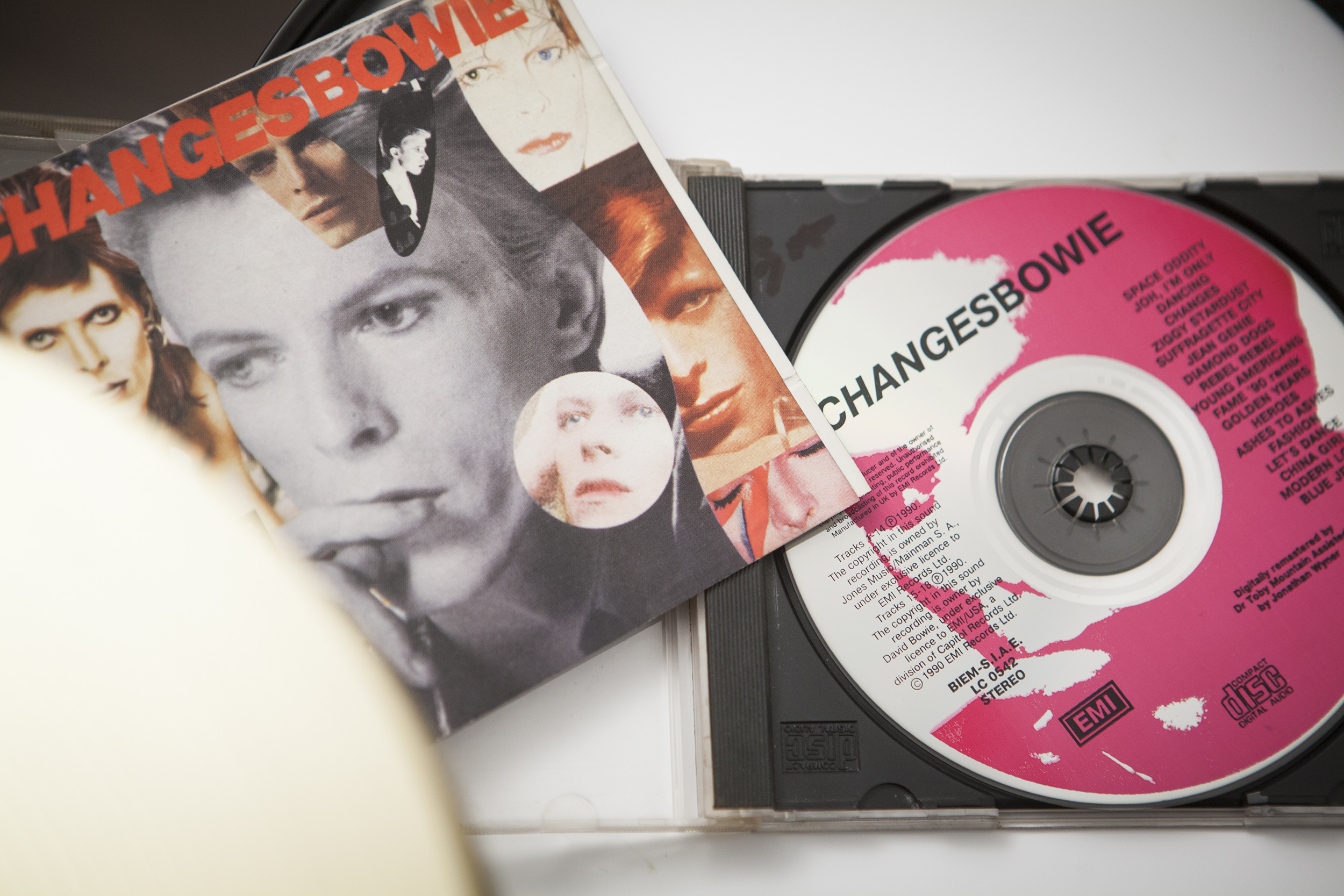 Making a playlist for long ride is one of my favorite things to do. Although long ride doesn't bother me because I don't ride and only enjoy in it, my husband has a different opinion other than mine. He's always in for making a new playlist, because all of our radio stations play the same songs. Our son, on the other hand, likes to listen to David Bowie's hits. And he could listen the same song for hours, which is, I guess, typical toddler behavior.
The same compilation over and over again
We don't go anywhere without that compilation (David Bowie's hits). It's a funny story my husband bought that disc when he was a teenager (in 90s) and left it forgotten in his music room. When Milija was born, we exposed him to Artic Monkeys band (only acoustic songs). It sounded calm and they could easily put him to sleep. After some time, we were talking about what to play him next. Since David Bowie was changing during the decades, it came to us to try it out. Also, both my husband and I are into that kind of music.
The little one loved it from the start, and I think it really developed his English language skills. "Rebel" word (from "Rebel, Rebel" song) is his first English word. And when he discovered how to say it, that song followed us everywhere! He calls every guitar "rebel", just as any car is "rebel" too, and dad's music room is also "rebel", and David Bowie is "rebel". He also orders "rebel, rebel" every time he is in his car seat and sings "hey babe", "rebel, rebel", and "do do do".
Before 4 or 5 months, he started to demand some other songs too. He asks for "Changes" saying "ch ch ch", and for "Golden years" saying "whop whop wah" (ALL FROM THAT EXACT COMPILATION)! But it's all good, because David Bowie's songs are very complex. They can really develop music skills (and our son loves music, he's playing drums every day).
But, since he is still very young, he tends to fall asleep during the ride. And that's our chance to play some different songs.
Long ride playlist
These are not all songs and this playlist may not seem big enough, but I hope you all enjoy it!
Also, check out my other music playlist here.
1. Bruce Springsteen – Working On a Dream
2. Roy Orbison – I Drove All Night
3. Suede – Saturday Night
4. Travis – Side
5. Eddie Brickell & New Bohemians – Lover Take Me
6. Edwyn Collins – A Girl Like You
7. Shivaree – Goodnight Moon
8. Weezer – You Might Think
9. Elvis Presley – All Shook Up
10. Metric – Combat Baby
11. David Bowie – (You Will) Set the World On Fire
12. Lana Del Rey – West Coast
13. The Psychedelic Furs – Pretty In Pink
14. Pinback – Devil You Know
15. Morrissey – I Like You
16. Metric – Synthetica
17. The Black Keys – Howlin For You
18. The Vacciness – Aftershave Ocean
19. David Bowie – Boss Of Me