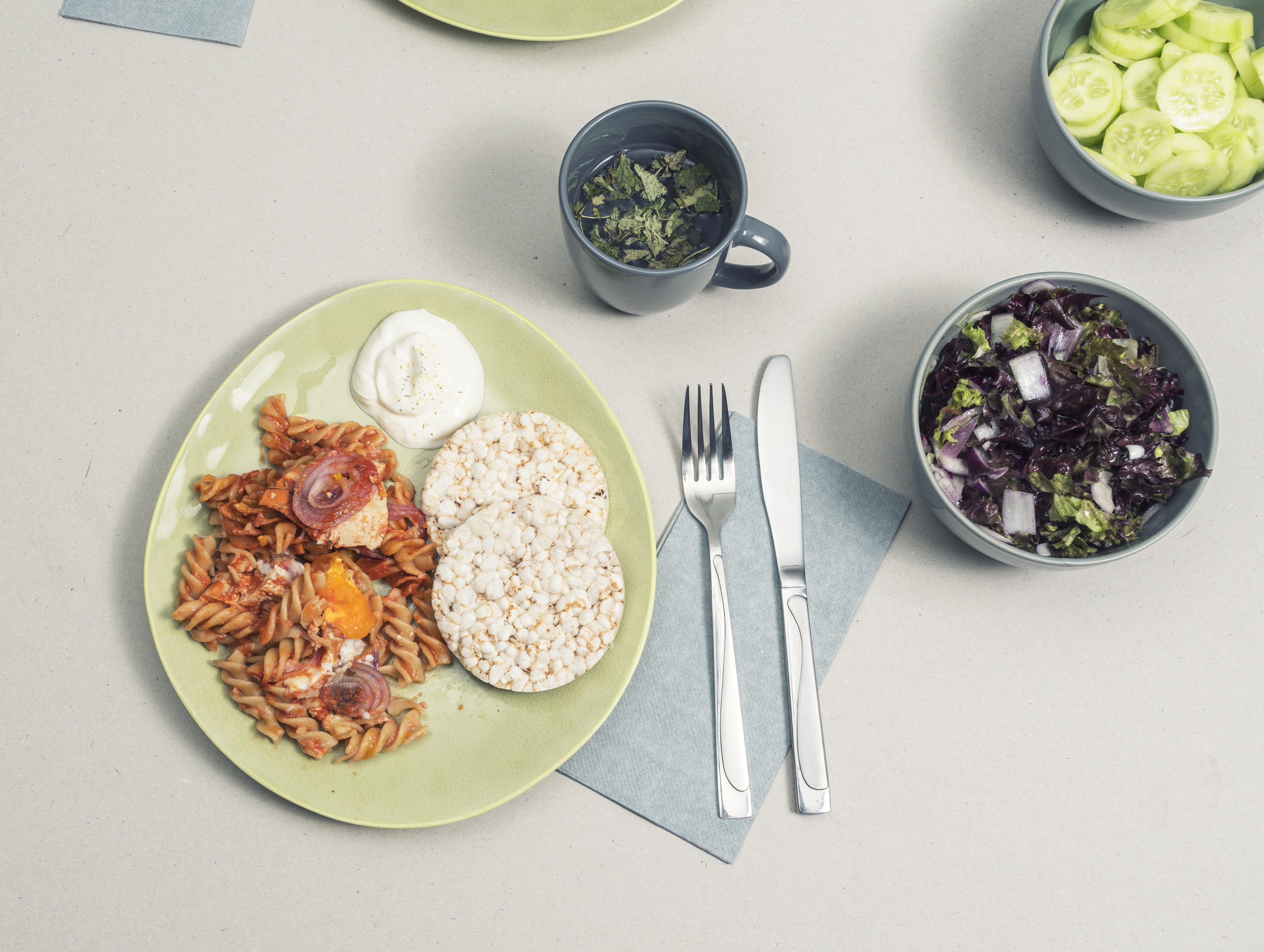 So, you're probably home from work. Exhausted and hungry. And you're thinking about a dinner. Healthy and fulfilling dinner. Or you're a student and on your way back home, with a headache so big you can draw it all through your notebook. Maybe you're a mom with no idea what to serve tonight? And the situation can always become worse than it is. Even if only in your head. Your baby refuses oatmeal, quinoa salad, roasted potatoes… Stop! Your child won't refuse this. My baby boy just put his whole plate in the stomach. There was dirt all over the house, but it was worth it. You know, we can all use a great protein based dinner after a hard work to get our energy back.
You should grab (or shop the ingredients) and start preparing this healthy dinner which came right from the dreamland!
Chicken-pasta dish from oven
Ingredients
250

g

whole-grain pasta

1

medium

red onion

2

slices

cheese

3

slices

chicken breasts

500

ml

tomato juice

4

small

eggs

spices
Instructions
Cook chicken for 20 minutes.


Cook pasta.


Cut onion into rings and cheese as well.


Now, you take a baking dish and oil it.


First, put pasta on the bottom. Then onion and cheese.


Cut chicken breasts to slices and line them as well.

Pour tomato juice all over it and then eggs.

Place it in the oven and let it bake 15 minutes, approximately.


Enjoy it with salads and tzatziki sauce!

Hope your little ones will enjoy it too!